EOS® Implementation from YCNS
Real. Simple. Results.
Entrepreneurial Operating System® as defined in the book, Traction®
EOS® is a complete set of simple concepts and practical tools that has helped thousands of entrepreneurs get what they want from their businesses.
Are you getting what you want from your business?
6 Common Frustrations
Are you getting enough out of your people and are they working as a team?
Have you hit a ceiling and are wondering how to break through it?
Do you own your business or is your business owning you?
Is your team focused on the company vision and how you will get there?
Are you getting the reward for your time and effort put into the business?
No matter how or what you try, does it seem like you are spinning your wheels?
Implementing EOS results in business owners and their leadership teams getting better at three things: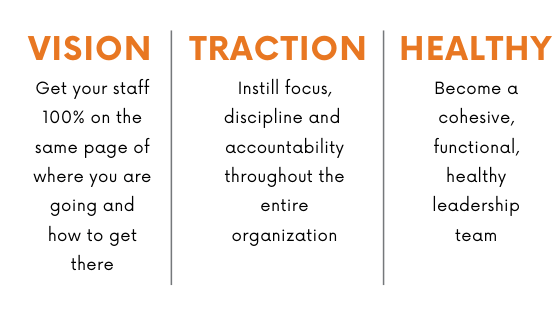 Are you ready?
Are you ready to learn more about implementing EOS with your organization? We want to hear from you.
Here's what it looks like:
EOS provides focus on the Six Key Components™ of your business:
The EOS Model®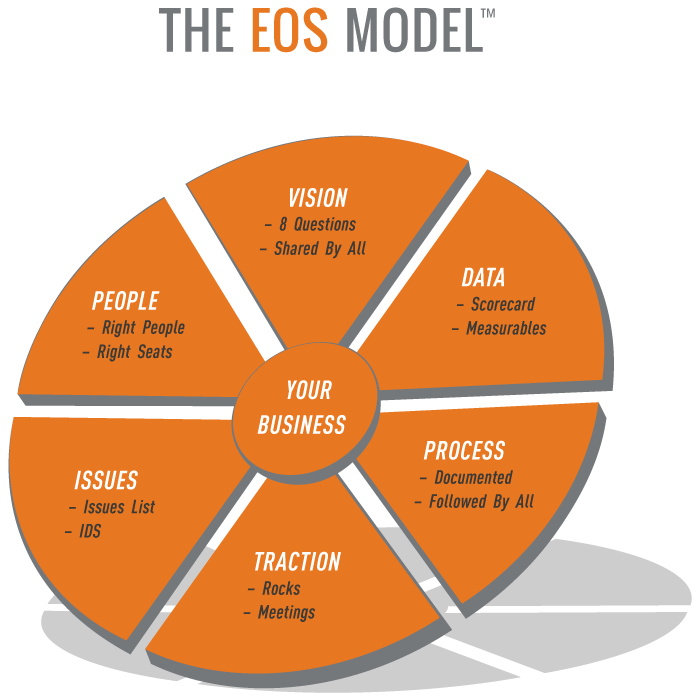 Go from 20% to 80% effective in each component with EOS.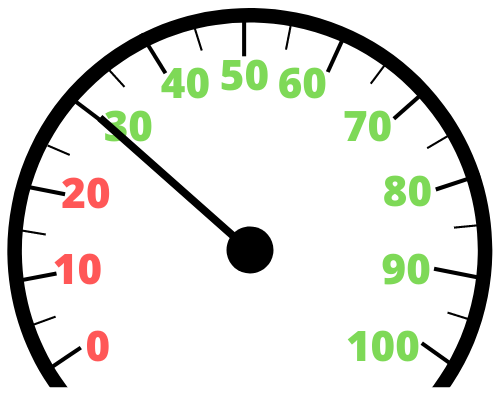 Most companies function at 20% capacity in the Six Key Components of their business.
They are surviving. But not thriving.
Imagine what being fully functional would feel like… Running your business, rather than it running you.
EOS companies get to 80% or better.
Best Consulting Decision I Have Made
Working with Blair as our EOS Implementer is the best consulting decision I have made as a leader.  I chose the EOS model because I wanted to create ownership, clarity, and buy-in throughout the organization.  I wanted to create a sense of purpose.  Blair has helped us do that.
I was looking to find a way to create a healthy balance between autonomy and consistency among our multiple locations, while measuring our customers' experience.  Working with Blair, my leadership team has committed to bold targets and goals.  And the EOS model has given us a clear roadmap for getting us there.
The EOS implementation process has given my leadership team a renewed sense of purpose and clarity of roles and responsibilities.
Our leadership team meetings (level 10 meetings) are energizing, efficient, and 100% productive.  It didn't used to be that way!  We use our scorecard to keep us on track.
My favorite EOS tool is the accountability chart.  Creating it helped us map our people to our long-term vision.
Implementing EOS is not for the faint of heart.  Blair walked us through some uncomfortable conversations as a leadership team.  We have become a healthier team and now feel a deep connection to a shared vision.
Here's how to implement EOS:
The EOS Process®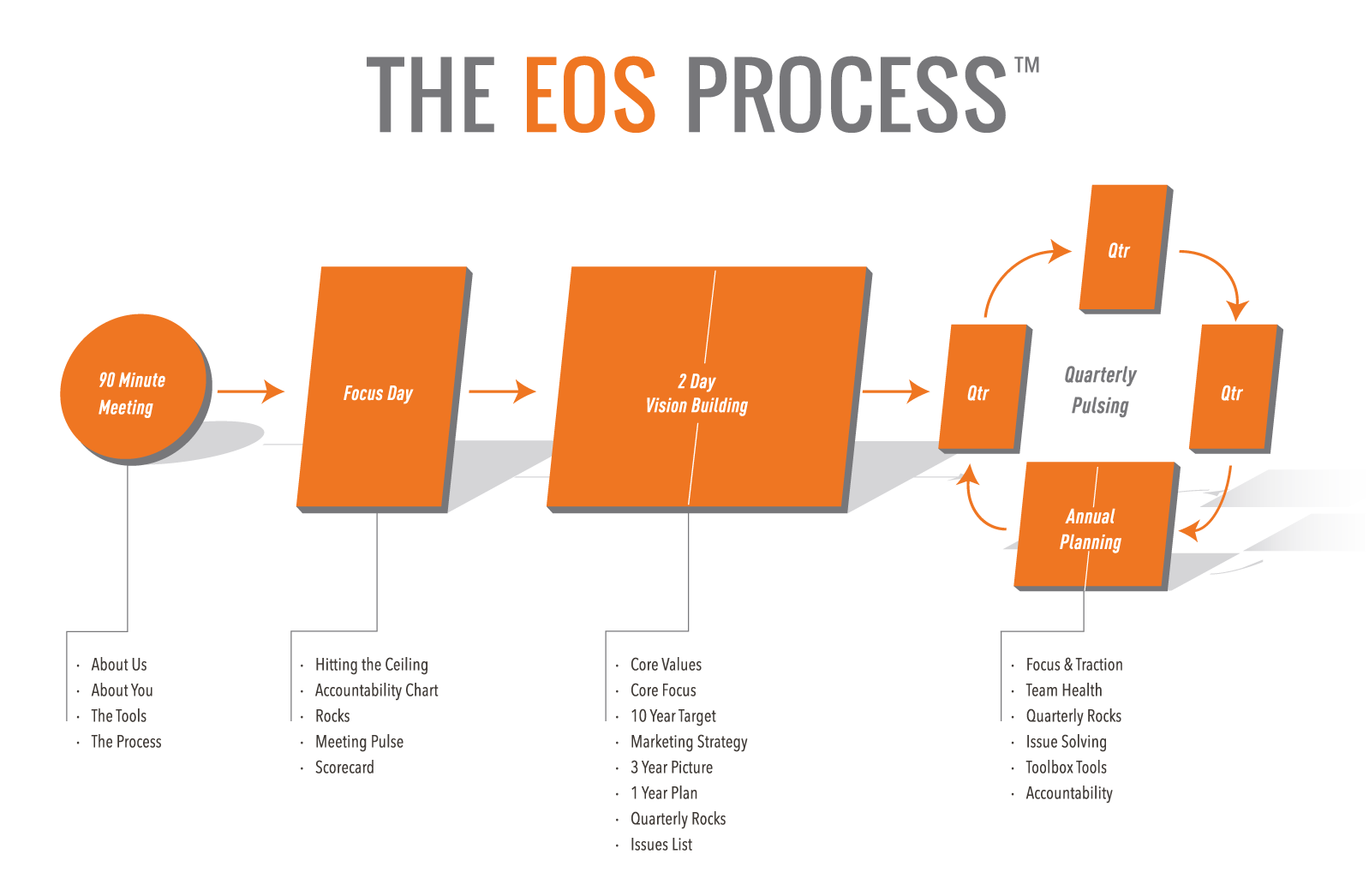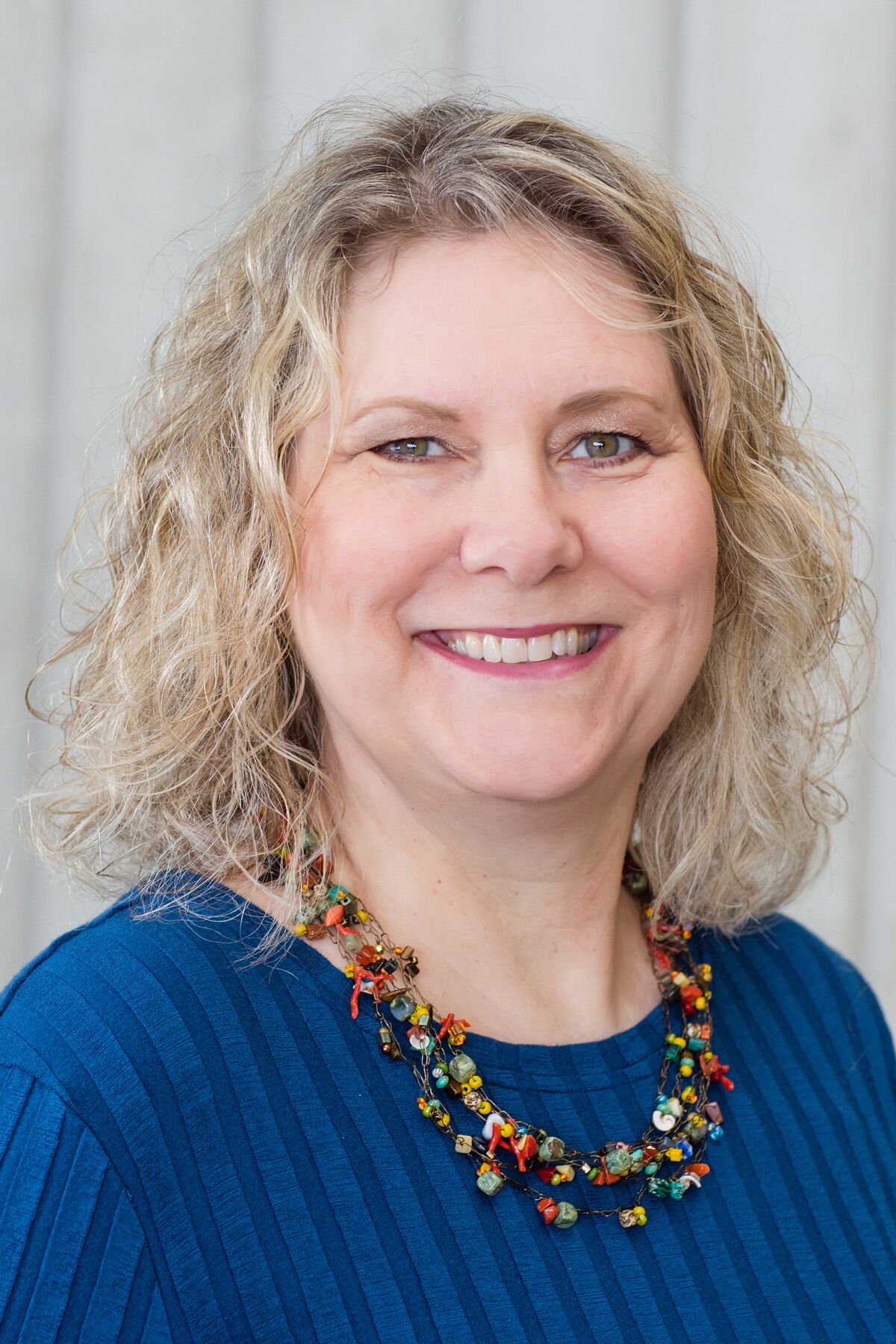 Blair Wagner is an EOS Implementer® located in Iowa City.
She serves EOS clients in Eastern Iowa and Central Iowa.
Are you ready?
Are you ready to learn more about implementing EOS with your organization? We want to hear from you.
As an EOS Implementer®, Blair Wagner is passionate about helping you strengthen the Six Key Components of your business and getting you what you want from your business.
Blair does this by:
Teaching every tool in the EOS Toolbox™
Facilitating clarity, alignment, and resolution
Coaching EOS purity, accountability, and helping the leadership team become its best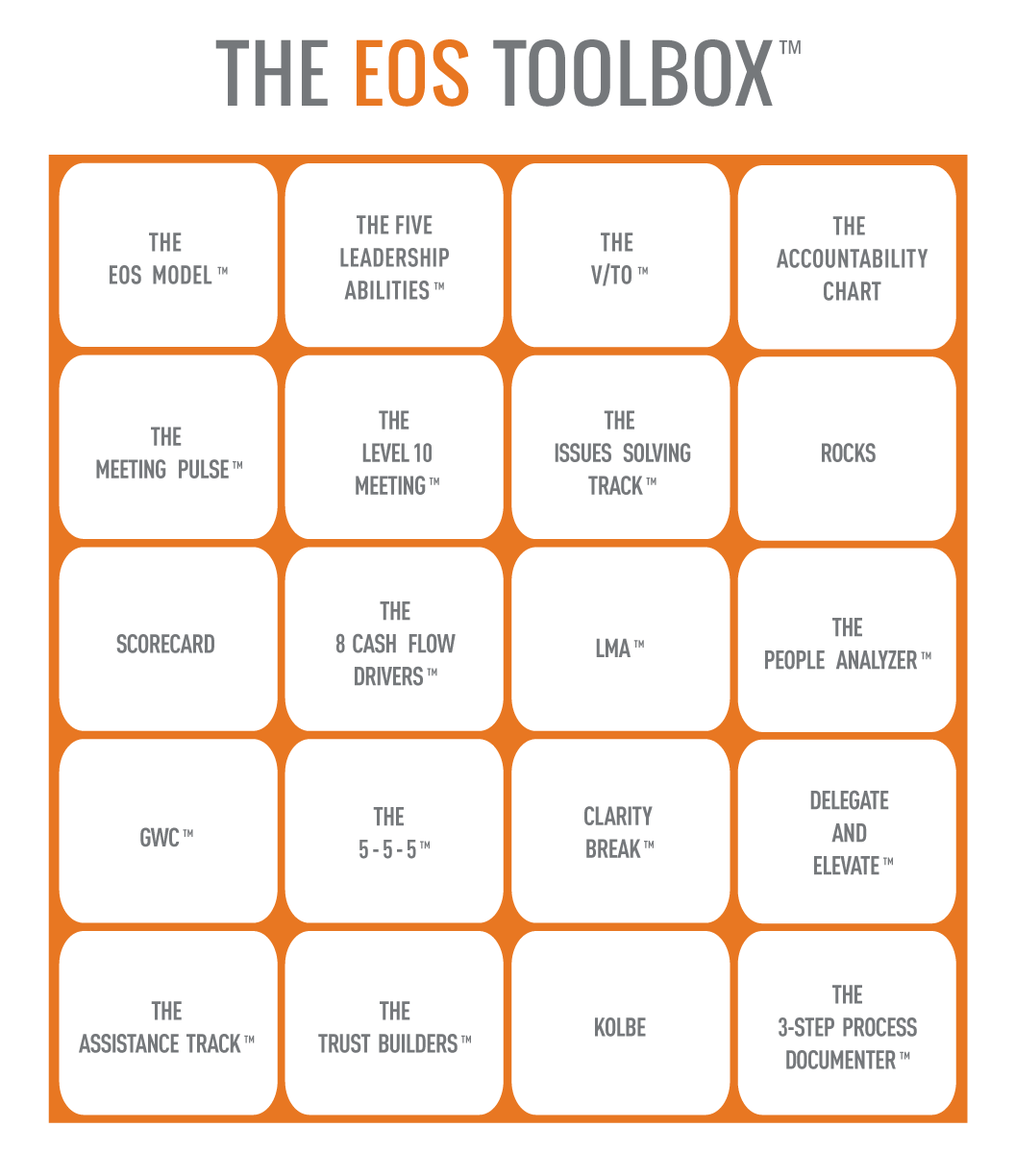 Getting started is easy and free!
Contact us for a complimentary consultation with our EOS Implementer Blair Wagner. She'll explain our process and show you how to get a grip on your business and achieve the entrepreneurial success you've always imagined.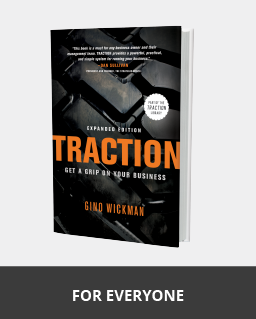 Traction
by Gino Wickman
Inside Traction, you'll learn the secrets of strengthening the Six Key Components™ of your business. You'll discover simple yet powerful ways to run your company that will give you and your leadership team more focus, more growth, and more enjoyment.
Based on years of real-world implementation in thousands of companies, the Entrepreneurial Operating System is a practical method for achieving the business success you have always envisioned.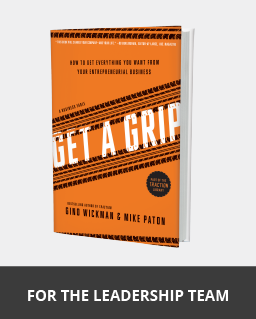 Get a Grip
by Gino Wickman and Mike Paton
Filled with familiar situations, real-world characters and detailed, fully-applied tools, Get A Grip vividly illustrates the right way to implement EOS® in an enjoyable fable format, making it easy for you to translate this story into results for your own business.
Frequently Asked Questions
Who is EOS for?
EOS is ideal for privately owned, goal-oriented businesses with $2M to $50M in annual revenue and 10 to 250 employees.
EOS is also a great fit for agencies and organizations with an entrepreneurial leadership team.
How long does it take to implement EOS?
Typically it takes 18-24 months to fully implement EOS.
I need to make some changes to my leadership team. Is now a good time to implement EOS?
Yes, EOS implementation will help you gain clarity on both organizational structure and cultural fit for your leadership team.
Is EOS new?
No. With over 16 years of history and more than 70,000 companies currently using our tools, EOS is a proven system that consistently helps companies achieve more revenue, growth and profit while delivering a better balance of life to business owners and leaders.