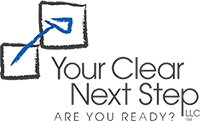 The Your Clear Next Step Team is dedicated to making business better. We uphold our mission and are consistently looking for opportunities to better improve Your Clear Next Step and our clients. Take a second and get to know the wonderful people dedicated to helping you make work and life better.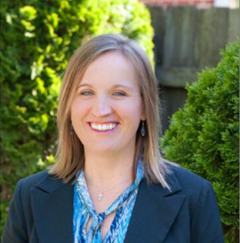 Sinikka Waugh
Relentlessly positive trainer and coach committed to even better.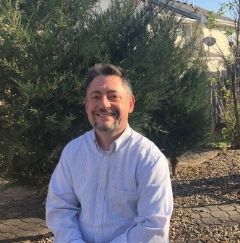 Carl Tarantino
Customer servant and exceptional answer finder.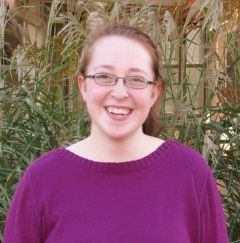 Katrina Sieck
Communications connoisseur and social media marvel.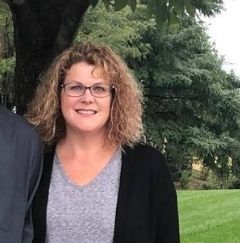 Kelly Erickson
Queen of QuickBooks and conference manager extraordinaire.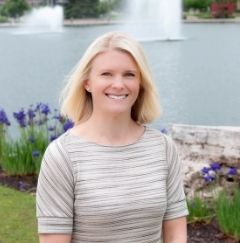 Erin Wells
Calendar magician who makes the most of every minute.
Our Coaches, Partners, & Key Contributors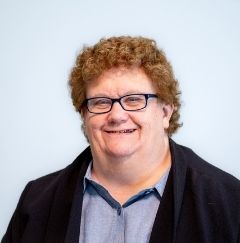 Judy Alter
Coach
After a successful career in Business Analysis at Mutual of Omaha, Judy has started to write her next chapter as a coach, speaker, trainer, and mentor. Judy is thrilled to launch The Human Aspect of the BA Toolkit, a virtual webinar coaching series for BAs as part of this next chapter. Judy is dedicated to helping BAs, from all industries and companies, accelerate their careers.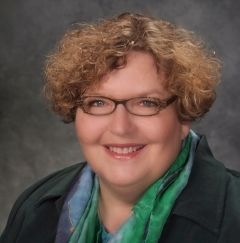 Kay Arvidson
Coach
Kay's career has focused on leading change. Her background includes project management, business analysis, training, website development, and marketing eCommerce applications for state and local governments. She has also dedicated her time and skills to coaching individuals through career changes for more than 20 years. Kay earned a BA degree in psychology from the University of Iowa and received an MBA with a concentration in marketing from Georgia State University in Atlanta.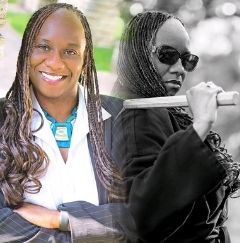 Paula Bell
Licensed IDI Administrator, Coach
Paula Bell is the CEO of Paula A Bell Consulting, LLC for 20 years. She is a coach, consultant, speaker, and author with expertise in the areas of: business analysis, project management, leadership, diversity, equity & Inclusion, career development and self development. Through her 5-tier consulting business model, Paula helps individuals find their passion, build their brand, and enhance their skill sets through consultations, coaching and customizable documentation to drive results. Her desire is to inspire, motivate and encourage others, through a structured journey of self reflection and awareness as a catalyst for unlimited success. Paula is a Certified Business Analyst, Certified Master Life Coach, Certified Life Purpose Coach, Certified Goal Success Coach, Certified Happiness Coach, Certified Career Development Coach, Certified Diversity & Inclusion Manager Coach, Licensed Intercultural Development Inventory (IDI) Administrator, and Forrester Customer Experience (CX) Champion. 
Paula also possesses 21+ years of experience in corporate America in project roles to include business analyst, requirements manager, business initiatives manager, business process quality manager, technical writer, project manager, developer, test lead and implementation lead. Paula has experience in a variety of industries to include media, courts, manufacturing and financial. She has lead multiple highly-visible multi-million dollar technology and business projects to create solutions to transform businesses as either a consultant, senior business analyst or manager. Currently she is also a Business Support Manager for a major financial institution leading a team of business process consultants to identify processes and execute on continuous improvement opportunities.
Paula is originally from Brooklyn, NY. She graduated with a Bachelors of Science in Management Information Systems from Oral Roberts, University located in Tulsa, OK. Paula is currently married and resides in Iowa with her husband and teenage twins (boy/girl). Paula is extremely active in her community as she is the Past President of the Rev. Dr. Martin Luther King Jr. Scholarship Fund which provides scholarships to minorities attending Iowa institutions, as well as, volunteers for many different community events. Paula believes in mind, body and soul and to add to the health component, she studies, and trains, martial arts and achieved her 2nd degree black belt designation in August of 2018. She leverages martial arts concepts to bring forth personal and professional concepts, hence her brand of the BA Martial Artist, as well as, she is a Certified Xtreme Hip Hop™ Step Aerobics Instructor.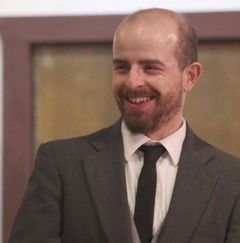 David Dubzcak
Coach
David Dubczak (pronounced Doob-chak) a.k.a Creative Dave, loves helping people be more creative. He believes everyone has their own secret "Genius Mode," and creative thinking is the key to unlocking it.
David has been a middle school teacher for 10 years, where his studies in creativity grew out of a desire to find out the reasons many students struggle to make creative ideas. His research led to his book, "Activate Your Genius Mode," and the new "Genius Mode: School Edition" to help teach anyone the creative thinking skills that turn you into a genius.
David is also an award-winning producer and playwright, and his video productions have won several awards with organizations such as the Iowa Motion Picture Association, Broadway World, and the Festigious International Film Festival Los Angeles.
David earned his Bachelor of Science in Education at Drake University, and his Master of Education in Curriculum and Instructional Technology at Iowa State University. He loves to speak and workshop on creativity and productive failure.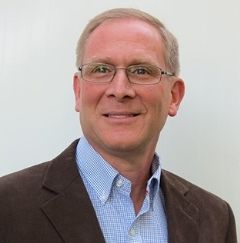 Tom Green
Coach
Tom is the owner of Gateways Pastoral Resources, a ministry that consults to pastors, parish staffs, diocesan staffs, as well as school and church leaders. Tom is a trained leadership coach, and he works closely with pastors and parish staff. He is a professional mediator and facilitator of a unique peacemaking and reconciling ministry, and is a trained and practicing spiritual director and Stephen Minister. Tom is also the founder of Create Clean Hearts, a ministry dedicated to sharing the most helpful and transformative resource for those struggling with or impacted by pornography. He is an active member of Holy Trinity Catholic Church in Des Moines, Iowa. Tom holds a BA degree from Loras College and a MA degree from Drake University.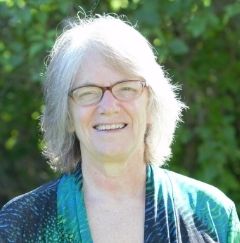 Nancy Hanna
Coach and Trainer
Nancy Hanna has always been one to empower others to be the best that they can be with the best that they have. After 30+ years in the education world, she continues to inspire, challenge, motivate, and celebrate others. She is a certified Christian Life Coach, along with being a certified Laugh Instructor. Whether she is making you laugh or challenging you to meet goals, she will win you over with her zest for living and her love for learning. Nancy hasn't met a stranger in her 60+ years and always enjoys connecting with those she meets. Nancy and her husband, Jeff, operate Happy Heart Resources, giving businesses and individuals alike the opportunity to find joy in living. Connect with Nancy if you are looking for the motivation and skills to continue to be a better you, or just wanting to laugh. She won't disappoint.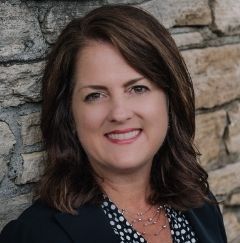 Barb Ranck
Coach
Barb Ranck, is an experienced Certified Life Coach and Facilitator. Barb is dedicated to educating, inspiring, and activating motivated individuals to live their authentic purpose and leave a positive, lasting impact. Barb is a working mom and wife and held a career at a Fortune 500 company while also serving and giving back to the community. She "had it all", but still felt empty and unfulfilled. Her solution? "Put her head down" and keep pushing ahead. It took a toll on her health, relationships, and energy. So, she embarked on a journey down the path of self-discovery. Her biggest realization was that you don't have to "work harder" or wait for something (or someone else) to make your life more fulfilling. When she gained this clarity, the emptiness left and the energy returned, and she saw an improvement in her health and relationships. The discovery was so impactful that Barb made it her life's mission to help others create a fulfilled version of their lives so they can have it all, too.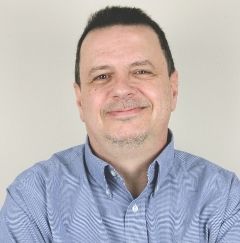 Joel Smith
Coach
Joel is a Franchisee and co-owner of eight Papa Murphy's Pizza stores in central and eastern Iowa. He is a John Maxwell Certified Leadership Coach and Trainer and has a passion for helping business owners and leaders learn to work on their business and not just in it. As the Founder and Director of the Truth and Leadership Academy in Des Moines Iowa, he teaches principled based leadership to up and coming leaders. His passion is to help aspiring leaders discover their passion and move past the obstacles that keep them from advancing to their next level.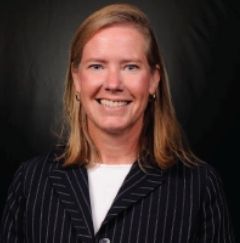 Lynn Swanson
Coach
Lynn has over 25 years of professional experience, as well as an MBA degree. Holding positions including internal consultant, trainer, business analyst, project manager and chief of staff (sales operations) have provided a solid background in discovering and leveraging strengths and skills. When a company downsize eliminated her position, Lynn drew upon her experience and skills to discover opportunities she had never anticipated. She is currently a co-founder of a tech start-up and on the side enjoys working with musicians in both short-term and long-term collaborations.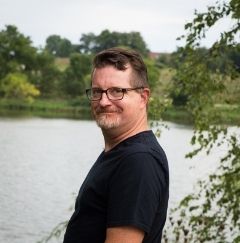 Joe Van Haecke
Coach
Starting off in Kansas City's Comedy City, Joe has been studying, performing, and coaching improvisation for over 20 years. During that time, he has studied with Comedy Sportz, Second City, and the IO Theater in Chicago.
As an improvisation coach, Joe has worked with hundreds of students and the power of improvisation. Many of them have continued to study the art form in college and afterward. They have become actors, producers, directors, business executives, teachers, and politicians.
With an unshakeable belief that anyone can learn and succeed with this art form, Joe's mission is to bring improvisation to businesses, education, and the health profession. "I'm not looking to make the next Bill Murray or Tina Fey, I'm looking to insipre you to be the best you you can."
Improv: not just for actors anymore.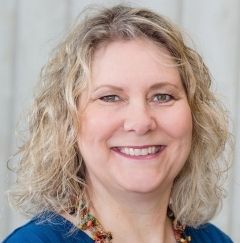 Blair Wagner
Coach
As a leadership coach, Blair supports emerging and mid-level leaders to prepare themselves for future leadership responsibilities.
Leadership coaching helps leaders develop more effective communication, increase their self-awareness, and grow their ability to lead through change.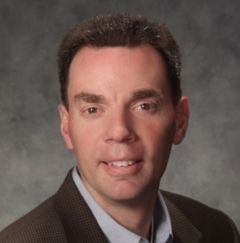 Gary Walljasper
Coach and Trainer
Gary Walljasper brings more than 20 years of strategic human resources consulting experience to The Carlson Group, LLC and Your Clear Next Step. His professional career has included multiple management and leadership roles involving extensive advisory work and partnership with middle and senior management. Areas of focus have included leadership development/effectiveness, strategic talent management, human capital planning, individual and organization development, strategic recruitment/retention, team dynamics, career planning, M&A integration, work-life focus, and employee engagement. Known for his leadership development and coaching, Gary has presented at several conferences on a wide range of strategic initiatives, including talent and leadership development, human capital planning, and learning transfer. His diverse background of capabilities include: HR Executive, Corporate Trainer/Facilitator, Leadership Coach, and a Leader of People.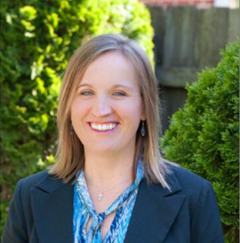 Sinikka Waugh
Founder, Owner, Trainer, and Coach
Sinikka is a recognized leader in understanding people and in adapting tools, techniques, and processes to meet the demands of the situation at hand. As a popular presenter and trainer, her energetic and engaging style drives home the art and science of making business better for individuals, teams, and organizations.
Since 1996, Sinikka has successfully applied analysis and leadership expertise to improve performance in a wide array of industries. As a project manager, business analyst, facilitator, trainer, and coach, Sinikka is known for consistently helping teams find innovative ways to solve problems and get things done. Since 2006, Sinikka has provided compassionate leadership in transformation initiatives. Her results-driven professionalism blends seamlessly with her down-to-earth, "try this now" approach and her passion for helping others reach their goals and interact more effectively with others.
Sinikka has served as the Vice President of Marketing & Communications for the Central Iowa PMI Chapter.
Sinikka holds a BA from Central College, an MA from the University of Iowa, and is a certified Project Management Professional through the Project Management Institute. Sinikka and her husband Spencer live in Indianola, Iowa with their two daughters.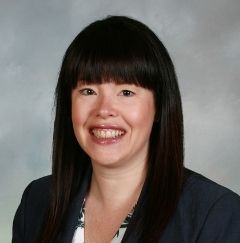 Melissa Worrel-Johnson
Coach and Trainer
Over her 18-year career, Melissa Worrel has focused her efforts in leadership, talent development, and business strategy. Her diverse background includes entrepreneurial business start-ups as well as significant leadership roles in large corporations. Melissa started her career in franchising with two Curves for Women locations in Seattle, WA. While operating her franchise locations Melissa ventured into insurance. Being asked to move into a corporate role, she helped develop and mentor new agency owners in low market share states within the operating territory. This experience to recruit, train and develop new business owners where the brand was not widely known was incredible learning to share with business owners buying into new franchises and/or building their brand in any marketplace. After six years of working with new agents; Melissa transitioned to established agencies to assist them in growing their current market share, revamping their marketing systems, increasing profits, lowering expenses and improving client retention. Her final corporate role was VP of Agencies for a mid-sized Midwest insurance company. Melissa believes we grow our businesses and profit through teamwork and people. People, purpose and passion will deliver profits. One of our biggest assets is how we lead our teams, develop our people and roll up our sleeves with people leadership.