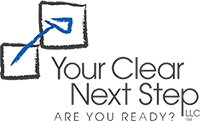 Thank you for your interest in a career with Your Clear Next Step.
Sales Intern
Support our sales efforts through outbound sales and relationship management.
Inbound Marketing and Social Media Intern
Help create and publish inbound marketing and social media content to help market Your Clear Next Step's services.
Video and Podcast Intern
Help create and edit, and administer podcasts and videos to market Your Clear Next Step's services.
Sales
Job Responsibilities
Identify and seek out new target markets and new target customers and convert those potential customers to paid customers
Build and maintain relationships with new customers, with a bias for customer engagement and account growth
Connect potential customers with the YCNS training, coaching, and resources that best meet their needs
Achieve sales and growth targets consistently
Work with Director of Sales to develop sales strategy
Plan, organize, and maintain daily work schedule to produce results
Maintain detailed and timely records using HubSpot CRM tool
Actively and positively represent YCNS in our target market through workshops, professional publications, personal networks, and participation in professional networking events and professional associations.
Maintain effective communication with the YCNS team
Actively and positively participate in YCNS team-wide efforts
Qualifications and Skills:
Self-starter, self-management
Prospecting
Lead management
Delighting the customer
Relationship building
Communication
Overcoming objections and closing
Sales pipeline management
Product knowledge
Presentation and speaking
Client relationships
Flexibility and adaptability
Education and Experience:
Bachelor's degree from an accredited college or university
Three years of industry/B2B/B2C sales experience – preferred
Proficient in Microsoft Suite (Word, Excel, PowerPoint, and Outlook)
Basic familiarity with CRM tools and willingness to learn HubSpot sales and contact management technology as needed
Professional Development sales experience a plus
We're open to having a conversation with anyone interested in working with us. If you believe you are a cultural fit, please submit the form below and we'll reach out to you within a business day. Learn more about our history here, our current team here, and our culture here.