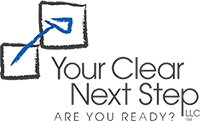 Internships are Available!
You can learn more about our internship program and available internships by visiting our Internships page here. Apply with the form below!
Thank you for your interest in a career with Your Clear Next Step!
We're open to having a conversation with anyone interested in working with us. If you believe you are a cultural fit, please submit the form below and we'll reach out to you within a business day. Learn more about our history here, our current team here, and our culture here.