Lead the Way†
Virtual Leadership Coaching from Your Clear Next Step
Lead The Way† is intended for people of faith who are leaders of people. Whether formal, professional leadership, or informal, organizational or volunteer leadership, Lead The Way† will help you grow all of your people leadership skills.
About Lead The Way†
Lead The Way† includes six, live virtual group coaching sessions with a small group of 4-12 participants. Each monthly session will focus on a different topic vital to good people leadership. The 1-hour sessions include opening remarks from head coach Sinikka Waugh and continue with conversations around questions that have been raised by the group.
Between each session, participants have the opportunity to watch videos and complete reading and reflection tasks that align with that month's leadership topic. About a week before each session, participants will be invited to share the questions and concerns they would like covered in the coaching session.
The live coaching sessions occur at 10:00am, about once a month for six months.
We believe Lead The Way† will give leaders who are people of faith the opportunity to hone and strengthen their people leadership skills through a faith perspective, while collaborating and connecting with other people leaders. Lead The Way† is not intended for any particular industry, business size, or business type.
Lead The Way† focuses on growing the skills and competencies needed to effectively lead and direct the work of others. We invite participants to commit to joining all six live coaching sessions. To really maximize their growth results, we also ask that participants invest time and energy into the reflection and learning assignments between each session.
If the timing of Lead The Way† is not right for you now, but you believe you could benefit from the program in the future, click here to connect with us or check out our other offerings.
The price may change as the program evolves and grows in the future.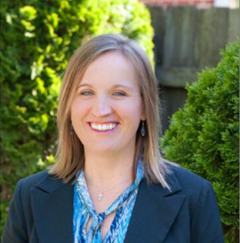 Sinikka is a recognized leader in understanding people and in adapting tools, techniques, and processes to meet the demands of the situation at hand. As a popular presenter and trainer, her energetic and engaging style drives home the art and science of making business better for individuals, teams, and organizations.
Learn more about Sinikka here.
Coaching Session Dates
Session Dates will be announced
Reserve your spot!
Space is limited, so sign-up today!
Program Objectives
By participating in Lead The Way†, participants will…
– form better working relationships with those who work for and with you
– Gain practical, tactical tips, and techniques to improve their own ability to navigate through the sometimes sticky situations of people leadership
– Encounter encouragement, support, and creative innovation that comes from working through challenges with a group of people
About the Sessions
1. Communicating Well (aka Finding Your Leadership Voice)
In this first session we focus on the foundations of effective communication: it's critical to your success as a leader, it's hard and requires more time, effort and energy than you might want to put in, and it's not about you or your message but about your audience and what they are hearing and perceiving in you. Finding your leadership voice is about, not only understanding yourself and what you want to say, but more importantly discovering your audience(s) as a leader and communicating in a way that resonates and achieves the results you're looking for.
2. Embracing our Differences (aka Emotional Intelligence on the Good Days)
This session explores some of the many ways we are unique. The art and discipline of emotional intelligence requires that we become self-aware and learn to self-manage before we can become aware of and manage others. This session offers you some ways to figure out who you are, how you think, and how you interact in a variety of different dimensions. We can't put people in boxes, but we can interact with people more effectively when we understand and delight in the fact that we're different, rather than insisting we're all the same.
3. Inspirational Leadership (aka Setting Expectations and Following Through)
Human nature dictates, we usually want to know what's expected of us and how we're doing compared to the expectation. A critical success factor for any people leader is to articulate expectations clearly, ensure they have been understood, and then provide timely, relevant, meaningful feedback about someone's performance compared to the expectations. This session will give you the tools you need to do just that.
4. Managing Performance and Feedback (aka Emotional Intelligence on the Tough Days)
This session prepares you for the most difficult conversations: whether that's providing praise, which has proven to be a challenge for you, giving feedback, even when it runs the risk of making the other person uncomfortable, or simply finding the time in your schedule effective leadership conversations. The purpose of this session is to maximize your own emotional intelligence and self-management in the moment while also being sensitive to the other person in the conversation so you can manage the relationship effectively.
5. Leading Through Change (aka Bringing Yourself and Others Through Change Successfully)
In today's world, leaders of people must be adept at helping others navigate through periods of change and transition efficiently and effectively. This requires understanding the basic principles of change management and how to listen to, empathize with, connect with, and inspire your team members to greatness at every stage of the transition process. It also requires being aware of your own position in the change journey and being able to separate your own perspective from theirs so that you can help them. This session equips you to lead effectively through any change you encounter.
6. Growing the Bench (aka Developing Potential in Others so You Can Prepare for What's Next)
Effective people leadership requires developing others and growing bench strength within our organizations. Growing bench strength makes for more humble leaders and more effective organizations, as they are better able to respond in times of stress. This session focuses on how to help others in their personal and professional development, while also identifying and preparing your successor for the good of the organization.
Reserve your spot!
Space is limited, so sign-up today!
Frequently Asked Questions
How does Lead The Way† work?
After you reserve your spot in Lead The Way†, you will receive a welcome email and assignment. One week before the first coaching session you'll be asked to share any questions or topics you would like to see addressed in the session. During the session, Sinikka will begin the conversation by sharing a bit about her perspective on the topic, and then open up the virtual floor for questions, answers, and group conversation.
What qualifies a leader? What if I'm not a formal leader?
That's okay! We intend Lead The Way† to be for people leaders of all kinds within the project management space.
To get the most out of Lead The Way†, it will be important that you have an opportunity to apply these topics in your day-to-day experience. This might mean you hold a formal or informal leadership position, at work, in your community, or in a professional organization.
The topics we discuss are not just theoretical. They can, and should, be applied to real life leadership opportunities.
Still not sure if your experiences would be a good fit for Lead The Way†? Click here to get in touch with us.
What is expected from each participant?
To maximize your growth results in Lead The Way†, we expect each participant to attend each coaching session and complete all assignments. During coaching sessions, we expect participants to be willing to engage in conversation, ask questions, reflect on answers, and offer up their own experiences and examples for others to learn from.
What tools or technology do I need to participate in Lead The Way†?
The virtual coaching sessions will be conducted via Zoom. To get the most out of the sessions, you might find it useful to use a device that has camera or microphone access.
You don't need to have access to Zoom before making your purchase. After you reserve your spot in the program we will send you instructions for accessing Zoom.
What if I'm unable to attend one of the sessions?
Part of the value of the program is the face-to-face engagement participants get during each of the virtual sessions. For that reason we encourage participants to attend as many sessions as they can.
That being said, we know business travel and other obligations might get in the way sometimes. If you aren't able to attend a session we can record it and make it available to you offline after the fact.
Still have another question?
Click the button below to get in touch with us.
Register
Space is limited, so register today!
Lead The Way† is intended for leaders of people. Whether formal, professional leadership, or informal, organizational or volunteer leadership, Lead The Way will help you grow all of your people leadership skills.