360 Benchmarks® for Managers™ Assessment &  Four Deep Dive Calls
Centers for Creative Leadership Assessment & 4 Coaching Sessions from Your Clear Next Step
Are you a mid-to-upper-level manager looking to become an even better leader?
Benchmarks® for Managers™  is a comprehensive 360 assessment that measures 16 critical leadership competencies, as well as 5 possible career derailers. This in-depth analysis of observable behaviors provides managers with 360 feedback on strengths and weaknesses in the areas most needed for success.
Find out how others perceive your strengths and development needs, and start the process of feedback-based development with your 360 assessment and deep dive coaching with Melissa Worrel-Johnson!
About 360 Benchmarks® for Managers™ Assessment & 4 Deep Dive Calls
Assessment & Coaching Format:
360 Benchmarks® for Managers™ assessment from Centers for Creative Leadership (CCL), facilitated by licensed facilitator Melissa Worrel-Johnson
Access to the CCL Compass™ Tool
Four additional deep dive coaching calls to help apply the learning and see active progress
All calls are scheduled based on the individual and facilitator's availability.
What To Expect
Session 1
Overview of your 360 results and how to interpret them with licensed facilitator Melissa Worrel-Johnson.
Session 2
Reflect on your initial review of the assessment results and partner with Melissa to dig deeper into those insights and questions.
Session 3
Partner with Melissa to narrow the focus to your top 10 statements and begin the formation of your development plan.
Session 4
Begin reviewing the draft of your development plan to work towards your final plan, with measurable, forward action for elevating your leadership.
An assessment and coaching calls for Executives is also available. If interested, please contact us.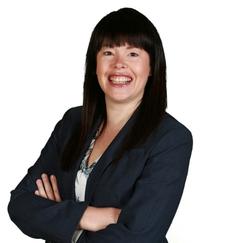 Melissa Worrel-Johnson is an acknowledged catalyst in partnering with her clients for their growth, elevating identified skills and abilities, and supporting each client to achieve their desired outcomes and goals. As an entrepreneur, facilitator, coach, trainer and small business owner, Melissa is known as a driven, fast-paced go-getter, with a get-it-done attitude. Melissa holds an MBA from Capella University, is an ICF ACC Accredited Coach and BS from University of Wisconsin-River Falls. Melissa lives with her husband Alan and their two pups, Olive and Charley in Iowa.
Learn more about Melissa here.
Start Your 360-degree Assessment Today
How Up-To-Date Is Your Development Plan?
Learn more about what you'll get from the Benchmarks® for Managers™ Assessment and Four Deep Dive Calls here!
Testimonials from previous assessment/coaching participants
3/2022 – VP/Director Member and Financial Operations – Cherie
"Melissa, thank you for your guidance and insight as we worked through the 360 process. You made the process enjoyable. I am grateful for the opportunity and the valuable feedback."
 3/2022 – Director of Research Strategies – Tessa
"What were your key takeaways? How did partnering with me affect your outcomes? How do you perceive my knowledge, skills? 
I appreciated the ability to tease out the source of feedback to understand how I am perceived in my workplace. I like that it is linked to direct action steps and I feel empowered to take these steps as my organization is normalizing the engagement with Your Leadership Group. Mel always did a good job distilling feedback and situations into thematic understanding such as "I'm hearing that this may be a communication issue". She does a good job cutting to what matters in a situation and stays action oriented. It's clear that Melissa is very bright, empathetic, and sincere. I have always liked how open she appears to be to outreach between sessions, although I did not utilize that. It's nice to know it's there. The process naturally brings out some trigger points for people's strengths and weaknesses and I liked the way that those were examined without emotional entanglement or via a dramatic situation. The recipient of that feedback is way less likely to learn about themselves and alternative strategies for success if they are reacting to a situation. I appreciate this proactivity of the process to examine yourself without insecurity or negative emotion.
Partnering with Mel and the information provided to me will allow me to make better connections with my rater groups and open an avenue for feedback that will prioritize honesty, mutual understanding, and respect.
Did I make an impact for your growth? 
Absolutely! I am lucky that I am going through a transformative period of my life where I am understanding myself better. This engagement with Your Leadership Group allowed me to understand myself more deeply in a professional context and gives me framework for moving forward and improving my career outlook".
How Up-To-Date is Your Development Plan?
Meet Melissa Worrel-Johnson, licensed facilitator today and update your development plan towards your next promotion!
Frequently Asked Questions
What is included in the program price?
The program price includes:
360 Benchmarks® for Managers™ Assessment
PDF copy of your results
The CCL Compass™ Tool
Four personalized, 1-hour deep dive calls centered around updating or creating your development plan
What can I expect from the coaching sessions?
Participants can expect an interactive, thoughtful, discovery into the insight of the assessment feedback, how it correlates to their role and how it may show up in the future, as well as key areas of focus to elevate their leadership. 
What is the format of the deep dive calls?
Four, 1-hour Zoom calls or phone calls. 
What technology do I need for the sessions?
Zoom video conference technology is used for all sessions. Participants receive a web link to join the Zoom weekly session.
Participants are expected to sign up for a free Zoom account and ensure their computer speaker and camera is in good working order prior to session 1.
Still have another question?
Click the button below to get in touch with us.
360 Benchmark for Managers & Deep Dive
Dates and times of the coaching sessions will be determined by participants.